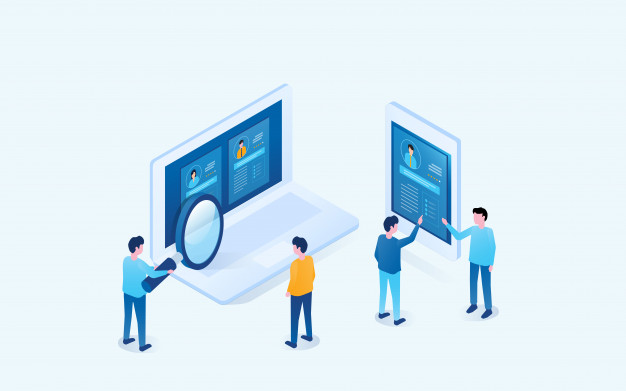 Before the global quarantine of 2020, 56% of companies all over the world allowed remote work. From this point forward, this number will only keep increasing — some companies have had to rapidly shift their in-house teams to remote work, while others hired developers remotely to extend their existing teams or build-remote software development teams from scratch. Whatever your situation may be, below you'll find plenty of helpful tips on how to hire a remote development team and/or organize their work.
How to Hire a Remote Development Team 
Choose your preferred remote development destination 
Thanks to high-quality internet and a multitude of available communication tools, you can hire remote developers pretty much anywhere and enjoy comfortable collaboration.
However, some parts of the world have established themselves as the most popular destinations to hire a remote development team. These are South America, Africa, Asia, and Eastern Europe.
To decide which region and country to choose, compare the tech talent pools, time zone differences, and software development rates/average software developer salaries in each destination.
Tech talent pool
The EMEA (Europe, the Middle East, and Africa) region is home for 7 million developers, with nearly 1 million of them living in Eastern Europe.
Asia-Pacific has the biggest talent pool — 10 million programmers. More than 1 million software engineers live in Latin America.
Remote developer rates
Offshore software development in Eastern Europe costs between $25 and $50 per hour, while in Latin America remote developers charge between $30 and $50 hourly.
In Africa, hiring a remote programmer will cost you $20–$40 per hour, while in Asia, the hourly rates for development services range between $18 and $40.
Time zones
Depending on the location of your main office, you can estimate the time differences between you and the prospective destinations where you can build a remote software team. For example, if your in-house team is based in the US, the time zone difference with Latin American countries will vary from 1 to 6 hours.
The time zone difference between the US and Eastern Europe is 7 to 10 hours, and with Asian countries, the difference is 9–12 hours.
However, if your in-house team is located in Europe, the time zone difference with Eastern European countries, like Ukraine, Belarus, or Hungary, will be negligible — only 1 to 2 hours.
Close time zones allow you and your remote software team to have a simultaneous workday and as many sync-ups as you wish. But don't misuse this opportunity by giving way to excessive control and micromanagement — developers need to have time to work out great solutions on their own.
Big time zone differences also have advantages and by no means imply worse collaboration quality. A 7 to 10 hour time zone difference allows you and your remote developers to have plenty of time to sort through the tasks and get things in order before an upcoming communication session.
Choose the right collaboration model 
Different collaboration models may or may not fit for you depending on your business needs and tech requirements.
The top 3 remote collaboration models are:
Hiring freelancers
If software development isn't at the core of your business and the scope of development tasks isn't broad, don't hesitate to hire freelance developers.
R&D centre
If you're looking to hire 50+ remote employees including administrative staff, this model is for you.
Dedicated team
If you want to build a remote software team that will be dedicated to your product, but would also like to stay flexible and hire programmers gradually, collaborating with a tech partner is your option.
Screen and hire top remote developers 
Selection and recruitment are the core elements of the future success of your remote software development team. Never forget that remote programmers aren't just hands for hire, but an essential extension of your existing team.
Your search and hiring methods will ultimately depend on the model of collaboration you eventually choose, however, here are a few tips based on the experience of our clients:
In addition to checking the technical skills necessary for the job, check the candidate's motivation to contribute to your product's development.
Use the tools and methods you already know and like— these can be the ones you use when hiring in-house developers as well as additional means.
Conduct several interviews, but don't delay feedback — tech talent markets are hot everywhere, and the developers you're considering might be reviewing other options.
Technical skills are important, however, if you're looking for a perfect fit for your team, pay attention to soft skills too.
If you're having a hard time making up your mind about a certain candidate, hold an additional interview.
If possible, visit the candidates you've finally decided to hire or invite them to come to your office to meet the rest of the team.
Organize efficient collaboration with a remote development team  
Choose your perfect collaboration methodology
When building a remote software team, flexible collaboration methodologies like Agile tend to work best.
Agile allows making the development process more efficient by minimizing expenses and lowering risks during implementation.
The most popular frameworks are the Topsyntax Software Development Life Cycle (SDLC), Scrum, Extreme Programming (XP), and Kanban.
Treat your remote developers the same as your in-house team members 
Take care of virtual team building — provide regular feedback, arrange on-site trips, and make sure your in-house and remote development teams can work cohesively.
Ensure your teams have all the necessary tools for effective communication, collaboration, and progress tracking.
This way your remote team will be on the same page with your onsite team and feel like an integral part of your company.
Unite in-house and remote teams around your company culture
Promote a culture of openness, trust, and transparency.
Build a remote software team where developers have an opportunity to communicate their vision, influence critical decisions, and keep track of the latest product updates.
Keep the workload on an adequate level
Make sure your current workflow is based on realistic estimates and your in-house/ remote development teams are working at a comfortable pace.
This way, you'll not only boost retention but also ensure remote developers can focus on their core competencies and produce high-quality software instead of accumulating large technical debt and working extra miles under constant pressure.
Promote knowledge sharing 
In addition to welcoming knowledge sharing among your employees (both in-house and remote), ensure each initiative is heard and taken into account.
Thus, you'll encourage your remote development team to speak up and share their thoughts and ideas about growing and enhancing your product.
Provide enough room for growth
Establish a culture of continuous learning and improvement where both in-house and remote employees have an opportunity to grow and polish their skills while attending conferences, workshops, knowledge sharing sessions, online courses, etc.
How to Shift to Remote Development Team?  
While some businesses are looking to build a remote software team, others are moving to remote work mode with their existing teams.
If it were possible, 99% of employees would prefer to work remotely at least a few days a week for the rest of their careers. These statistics together with the disruptive global quarantine are changing the way companies work once and forever.
Below, we've collected TopSyntax best insights on how to shift to remote work seamlessly based on our 2+ years of experience in building remote development teams.
Make sure team members have all the necessary tools for remote collaboration
Make sure each team member is well-informed about the full set of collaboration tools for remote work.
We strongly advise that you use fee-based tools to ensure higher quality and fewer disruptions in the form of ads.
Besides, you should develop a usage guideline for the tools you use and share it with all the employees.
Organize daily sync-ups
Though daily sync-up calls may seem too much for some teams, they can truly work wonders in helping your team keep in touch with each other and stay abreast of overall progress.
Remote developers should also be free to make as many calls as needed throughout the day when there's a need for some clarifications.
Track productivity 
While transitioning to remote work, tracking tasks is the core prerequisite of an efficient development process.
Thus, remote developers should renew their task statuses regularly in Jira (or any other task tracking tool you prefer) to make sure everyone is on the same page.
Take care of security 
To ensure the security of your data while working remotely, your developers should be well-informed of the BYOD policy. This way, the use of personal devices won't harm your business.
Also, make sure remote programmers use a secure and stable internet connection. Ideally, they need to have a plan B for each unexpected issue such as power cutoffs or poor internet quality.
Why Build a Remote Software Team With TopSyntax?
TopSyntax is a California-based remote it staffing company silicon valley that has been helping businesses from all over the US build-remote software teams 2+ years.
Our transparent IT staffing cooperation model helps clients scale their development teams quickly and efficiently. You're the ones who get to choose and hire developers, as well as manage them with the tools and methods you like.